Medical Hardware Integration into IP Network
Intellectual Medical Data Libraries.
The task to ensure on-line processing, interpretation, analysis and further usage of data received with medical equipment is very important in today's medicine. In this case the standard solution is to integrate medical equipment into the MPI IP network with either integrated interfaces or additional interface units.
The equipment to be integrated into IP network:
laboratory equipment;
diagnostic equipment;
operation complexes;
intensive care equipment.
At this, integration and DICOM, ISO/HL7 and other data transfer protocols can be used.
Working at complex integration of medical equipment into the MPI IP network Open Technologies uses customized AWS made by the industry leading Russian manufacturers:
VIDAR (http://www.providar.ru/);
Multivox (http://www.multivox.ru/)
Using this hardware we create intellectual medical data libraries (iBIBLIO) being logical developments of PACS servers including the following data:
medical images;
signals;
telemetry;
medical records (anamnesis, diagnosis, state, prescriptions, etc.);
standard supervision protocols;
other additional information.
All iBIBLIO data are stored as entered initially, without changes and synchronized by time of receipt. The set of standard software user interfaces allows displaying full clinical picture of the research flow or events with corresponding time scale.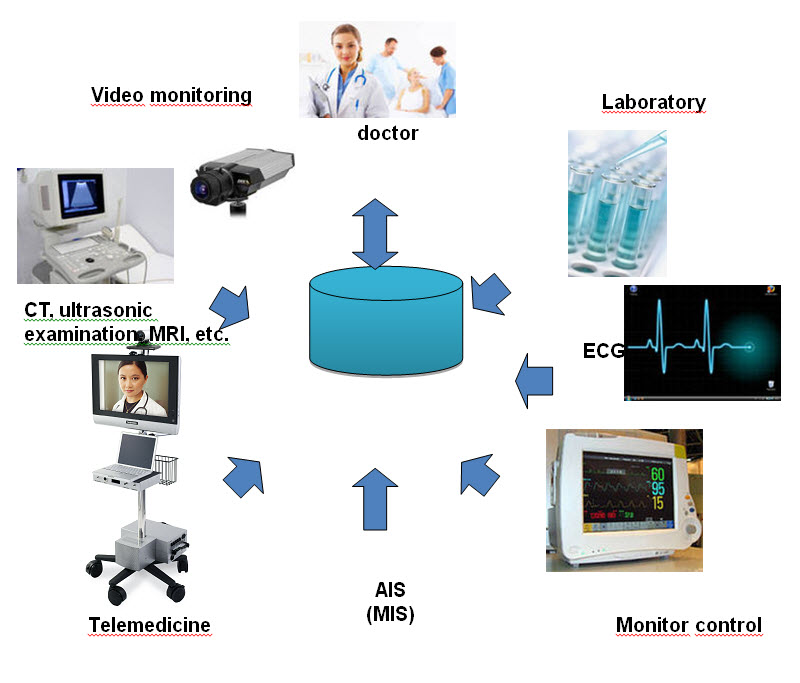 Our customers are part of the service
Some Projects in the context of this service