Design of video conference system and video broadcasts from the operation wards
Open Technologies, Russin system integrator, announced about the completion of a system of video conference call and video broadcast from the operational wards of the Medical Center of the RF Central Bank.
The project made part of tele-medical network of the Russian Central Bank health care facilities aimed at correct receipt, storage, procession and safe passage of medical information from the source to the customer. The system of video conference call (VCC) and video broadcast (VB) is targeted at raising the efficiency of the work of Medical Center, accelerating decision-making and improving the quality of personnel training. The design involved the equipment of TANDBERG, the world leading producer of high precision video conference call equipment, telepresence and mobile decisions on video communications. The project envisaged that the video broadcast provided both the image of the operation field in every operational ward (there are 6 of them in the Medical Center). The broadcast is carried out via computer network and recorded till next viewing. The communication with 69 subscriber s in the center and remote subdivisions is supported.
The video conference call system provides for multimedia (voice, video) and information (data, presentation) between tbe personnel of the organization during discussion of operation or training.
The use of VCC and VB will allow the center:
Improve the quality of treatment (bring down the number of lethal outcomes, unsuccessful operations, mistakes of physicians) by recording all the activities of the personnel in real-time mode;
Holding medical council and invite remote specialists
Training medical personnel (students, young doctors) on the material receive during real operations and stored in the archive.
Besides, the video broadcast will allow relatives communicating with patients, where the access of outsiders is prohibited, for instance, in reanimation wards.
The systems provide for development. In the future thee will integrated with INTERIN medical information system used in Medical Hospital and aimed at receiving the additional information about the patient's diagnostics, data of the operation and the team. Besides, it will be integrated with medical equipment so that subscribers could have full information about the operation and the state of the patient.
According to the head of treatment and diagnostics automation department of the RF CB Medical Hospital Alexander Mikheev "the introduction of such systems will allow our hospital being one of the most technologically advanced medical facilities of the country. We undertake serious efforts to enhance the quality and the amount of our medical services".
"At the moment the Russian market offers several solutions of broadcasting video from the operational wards, on the basis of video signal and IPTV technology. But most of them have a number of disadvantages blocking their mass application. The realized project was a balanced solution in terms of price, installation convenience and cost of service, which is affordable by big medical facilities and easy in service", says Grigory Shevchenko, deputy Director General of Open Technologies.
Data transfer network Creation of corporative data transfer network
Solutions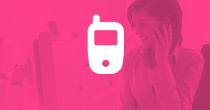 Communication and teamwork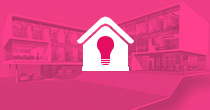 System in the field of efficient processing
Services