CosmoCall Universe Call Center - New Hospitality Possibilities
Tasks of the hotel business information systems are rather difficult. To solve them new technologies are required.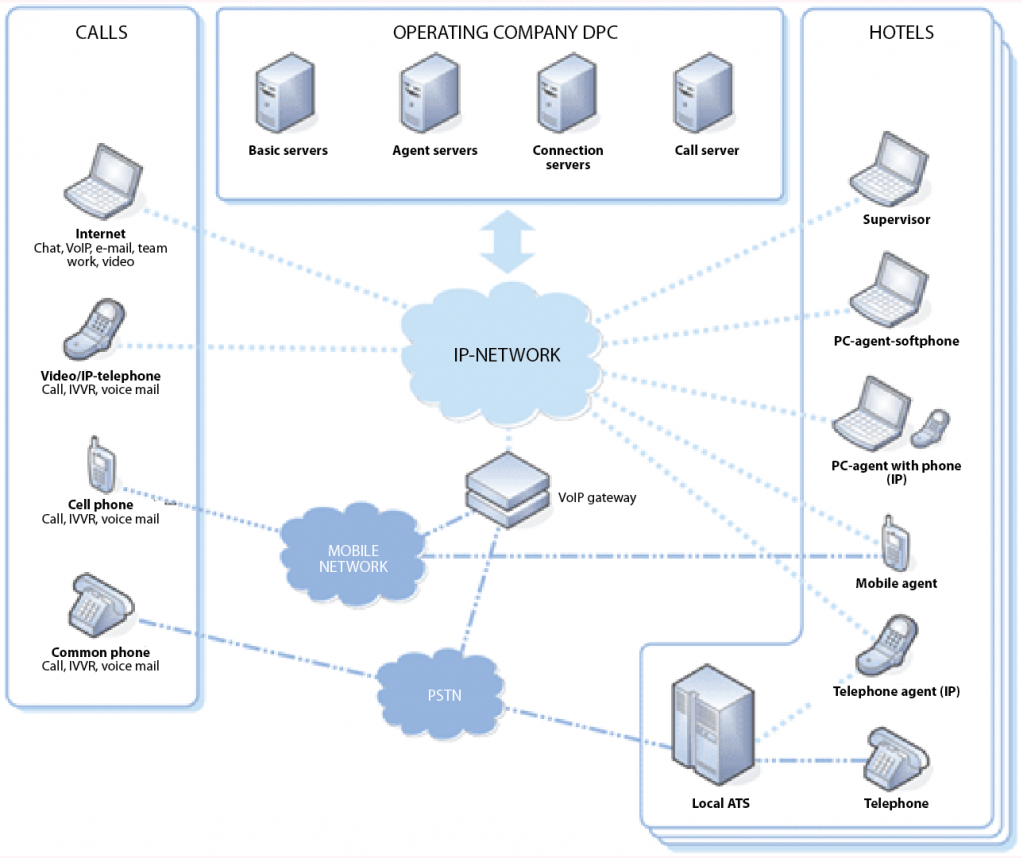 Open Technologies provides hotel management companies with services on construction of call centers based on CosmoCall Universe™ platform - the main CosmoCom product ideal to organize the unified communication system.
Unified IP contact center includes multi-channel automatic call distribution system, IVVR (voice and video menu), computer telephony, predictive dialing, interaction history, and record, report and management tools.
Peculiarities of the solution offered:
"all-in-one" solution based on unified integration platform;
unified communication facilities irrespective of the media type (voice, video, mail, chat, etc.);
global distribution virtual contact-center;
high reliability and availability;
virtualization ensuring administration function delegation;
support of state-of-the-art standards, fast integration, compatibility with SaaS;
compatibility with almost all hotel management systems.
CosmoCall Universe call center advantages include:
unified contact-center for all hotels;
centralized administration;
easy integration with other information systems;
possibility to distribute incoming calls between operators of all hotels;
fast connection of new hotels to contact-centers (IP connection required only);
review of historical reports both for all hotels at once and separately.
Introduction of CosmoCall Universe call center will allow you to:
concentrate on the main business;
reduce capital costs;
improve customer service quality;
construct all communication channels at one platform;
manage agent points not being limited geographically;
ensure fast deployment of the solution;
ensure easy integration with existing management systems;
increase the number of potential clients due to improved quality and faster servicing;
significantly increase revenues.
Successful introduction of the project is ensured by Open Technologies advantages, such as:
partnership with CosmoCom since 2007 (the year when the vendor entered the Russian market);
experience of successful CosmoCall Universe introduction in Russia and CIS countries;
tens of successfully completed projects in communications field;
certified specialists;
wide regional chain;
complex approach to project management.