Elaboration of corporative information system development structure

Client:
Samaraenergo
Open Technologies. Russian system integrator, is going to develop the corporate information system for Samaraenergo OJSC.

The concept of CIS engulfs all major functions of the enterprise: sales of power and accounts with customers, managerial account and budgeting, contract management, document flow, organization of procurement, electrical energy (power) acquisition, ACPP planning and implementation.

The CIS was created by steps. At first the specialists of Open Technologies analyzed the state of the customer's business, described high-level business processes. Then they collected and prioritized requirements to the target corporative informational system, adopted propositions automation and requirements to IT infrastructure. After finishing the project the customer

According to the head of the project, deputy director general of Samaraenergo OJSC on technical issues and information technologies Rodion Shuman, "the availability of the corporate informational system development concept is critically important for further development of information technologies and our business. It will assist investment in IT development and raise the level of information support to business activities".

Microsoft software licensing Modernization of server complex
Solutions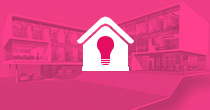 System in the field of efficient processing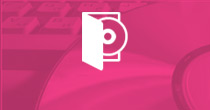 Infrastructure and application software
Services