Modernization of data processing center

Client:
VLBANK (Verkhnelensky Bank)
Open Technologies, Russian system integrator, completes modernization project in data processing center of VLBANK (Verkhnelensky Bank) OJSC.

At the moment VLBANK OJSC is a leader of the regional market of bank services. But in its efforts to overachieve the organization develops its business on a regular basis increasing the number of sites, expanding the range of services and improving their quality.

The further development of the company required modernization of the existing IT infrastructure and data processing center, in particular.

The specialists of Irkutsk office of Open Technologies were asked to enhance the reliability of the existing IT infrastructure, the level of its flexibility and scalability helping the customer to introduce new informational services for personal needs and demands of the clients, guarantee the continuous work of several existing bank services

The range of project operations included inspection of the existing IT infrastructure, design of new solutions, supply, installation and test launch of new equipment.

The modernization of data processing center involved HP BladeSystem c-Class server equipment with HP BL680c G5 server tools and last generation Intel Xeon processors controlled by SuSE Linux Enterprise operational system meant for Oracle DBMS as well as HP ProLiant BL460c tools controlled by Windows Server 2003 operational system.

The reliability of storing data in Data Processing Center is guaranteed by highly productive EMC CLARiiON hard drive arrays of CX3 Ultrascale series and EMC Connectrix SAN-network infrastructure. The system of reserve copying is based on EMC NetWorker and HP MSL2024 1 Ultrium960 equipment.

The Chairperson of VLBANK OJSC Sergey Ravich pointed out: "Banking is a high-tech business. The existence of banking requires minimal automation level, but its development and competitive ability directly depend on the quality and speed of operations, customer service and procession of intrabank operations. The introduction of new software and hardware platform in the bank designed by the specialists of Open Technologies will allow cutting labor expenses for bank operations, largely expand the options of launching new bank products and technologies, enhance the information security.

According to the Director of Open Technologies Irkutsk Office Yevgeni Erdman, "The development of the customer's business prompted the rise of stored and processed information. As a result the load on hardware platform increased, which may lead to loss of function at any moment. Possible malfunctions usually come at high cost for the enterprise and produce a negative impact on its operational rates. Our project resulted in a computer system of elevated fault withstandability providing for the necessary degree of productivity".

Introduction of spam defense system Modernization of mail system
Solutions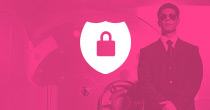 Information Security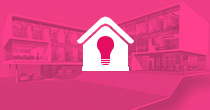 System in the field of efficient processing
Services