Computer system
In compliance with the latest ТОР-500 rating of the most powerful supercomputers in the world, the computer system of the interdepartmental Supercomputer Center of the RF RAS based on highly productive and energy efficient НР BladeSystem blade servers, is the most powerful in Russia.

After the planned modernization held in mid 2008, the peak productivity of the renewed supercomputer rose from 45 to 95 45 до 95 teraflops, which allowed it taking the 35th position in the global rating.

Today the RAS ISC supercomputer is a key element in the information and computing infrastructure of the center, an essential tool for researches on physics, astronomy, biology, chemistry and other branches of science.

About the rating.

The TOP-500 rating of supercomputers is published twice a year following the results of the researches of scientists from the University od Tennessee and Manheim (Germany) and Lawrence-Barclays National Laboratory, the center or researching NERSC super computers. ION this rating the supercomputers of the world are assessed according to LINPAC N*N Benchmark criterion, which calculates productivity, velocity and scalability of the processor.

Creation of reserve copying system Modernization of the regional information and computer network core
Solutions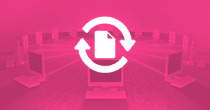 High Performance Computing Systems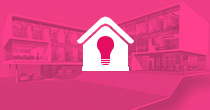 System in the field of efficient processing
Services