Creation of video conference system

Client:
Atlant-Soyuz
Moscow. Open Technologies, Russian system integrator, and Atlant Soyuz, the airline of the government of Moscow, announced about the start of commercial exploitation of the airline's complex video conference call system.

With regard to soaring company's growth Atlant Soyuz decided to improve the processes of management and interaction of the personnel of various services in the remote offices.

Having analyze the situation of the customer, Open Technologies suggested building a geographically distributed system of video conference call on the basis of Cisco and Polycom equipment.

"The system of video conferences raised the efficiency of business negotiations and provided for the necessary level of information security. It provides for faster decision making, saves time and money of the employees for moving from one office to another', pointed out Andrey Balykov head of the Department on Corporate Customers at Open Technologies.

"Video conference call gives au more opportunities and advantages than usual communication. Usually such meetings are very successful. It allows holding negotiations, building trust with the colleagues and making decisions fast. Video conference call give s an additional impetus for cooperation, reduces the risk of information distortion and raises personal responsibility of every participant for the decisions" stressed Sergey Taran, deputy director general of Atlant-Soyuz airline.

The system has already been commissioned. It linked two offices of the company: the one at New Arbat (Moscow) and in the airport Vnukovo. The solution provides the option for further functional extension, for instance, the system will be supporting the joint work of the participants of the conference with business applications (MS Office, systems of engineering design).

Creation of mail system Creation of geographically distributed video surveillance system in Ufa
Solutions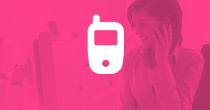 Communication and teamwork