Competence center for technology Hewlett-Packard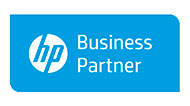 The principal objective of Hewlett-Packard Solution Center created by Open Technologies is provision of a wide range of Hewlett-Packard technology services and solutions to the customers.
The Solution Center is equipped with modern Hewlett-Packard server platforms based on RISC architecture or x86 architecture as well as software products of HP Open View. The showcases have already been created in the following fields: "Data Procession Centers", "Enterprise Management Systems".
Open Technologies holds regular seminars for its customers on Hewlett-Packard technologies, presentations and demonstrations of the proposed solutions. Such format of cooperation provides the customers of Open Technologies with an opportunity to study various technologies on Hewlett-Packard platform.
based on Data Processing Centers showcase with a concept of presenting computer services similar to the organization of utility services (Adaptive Enterprise);
based on IT Services Systems Management (ITSM) showcase with network infrastructure management systems, server complexes management, security systems for
based on Enterprise Management System (EBR) showcase withy all functions and opportunities of EBR systems.
based on Information Security showcase information security events management systems, internal network and network perimeter security systems and highly productive cryptographic gateway.
The Hewlett-Packard Technologies Solution Center is engaged in implementation of projects in various industries and offers to the customers of Open Technologies such opportunities as:
customized solutions modeling
recommendations for bottleneck handling
testing solutions at various platforms of Hewlett-Packard (RISC and x86), choosing the best solution;
transfer of inherited applications to Hewlett-Packard platform
risk minimization via early management of interoperability problems;
solution quality and reliability enhancement
The Hewlett-Packard Technologies Solution Center is aimed at raising level of customer satisfaction. The solution center allows providing reliable and large-scale solutions. .
---
Learn more about the Solution Center solutions testing and demonstrations by phone +7(095)787-70-27 or e-mail: demo@ot.ru.