Service support to data processing centers equipment

Client:
Mobile TeleSystems
Open Technologies, Russian system integrator, announced about the victory in tenders and conclusion of contracts with MTS OJSC in macro regions
According to the contract, the specialists of Open Technologies Service Center will support and service Fujitsu-Siemens, Hewlett-Packard and Del equipment (in Moscow macro-region) and Sun Microsystems software and equipment (in the Urals macro-region). Taking into account the requirements of MTS to DPC working capacity, the contractor offered a support option aimed at prevention of breaks in the operation of computer complexes equipment and, in case of emergency situations, aimed at fast restoration of working capacity and minimization of system downtime.
The package of services includes:
hot line: consultations by phone, fax, e-mail on all issues of configuration, basic administration, fault diagnostics and restoration jobs;
replacement and service of defect equipment components or temporary provision of devices similar in operation;
specialist outcall to the customer's site for diagnostics and restoration of working capacity of the supported equipment and software;
quarterly prevention visits of service center specialist to the customer's site;
scheduled system modifications (reconfigurations) of the serviced equipment and software;
solution of service equipment and software integration problems,— provision of reliable interaction between equipment and software of different producers;
new versions of software and program correction codes (patches)
"The necessity of DPC stable operation, prompted by MTS specific activity, provides for enhanced requirements to the quality of technical support services. Our company is going to do its utmost to perform the set objectives at the highest level of quality and hopes for successful development of cooperation ", — said Ivan Andrianov, the Head of Service Sales Department at Open Technologies.
Open Technologies is a service partner of Sun Microsystems, Fujitsu-Siemens and Hewlett-Packard. It also has a Hewlett-Packard Technology Solutions Center and a personal warehouse for provision of contracts. The service subdivision of the company employs over 40 specialists.
Service support to Sun Microsystem software and hardware Installation of software and hardware platform for SAP R/3 company management system in the central office of the company.
Solutions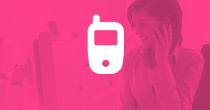 Communication and teamwork
Services