Creation of contact center
Open Technologies, Russian System Integrator, has set up a contact center for Digital Channels Network, a major Yekaterinburg telecommunications company.
In compliance with the requirements of the customer, the contact center was supposed not only to provide for its own business processes, but also to supply the customers (banks, insurance companies, medical centers, educational institution) with a unique service - rent of virtual call-center.
With regard to the objective of rendering the maximal number of service options with the best "price-functionality" correlation Open Technologies suggested the operator to use the solution of CosmoCom. American company, the world leader in common communications. Its CosmoCall Univers virtual software program is based on the principle of common IP communications. It possesses high capacity, availability and has a hosting option. Besides, at the moment it is the best platform providing for wide opportunities of integration with other subsystem of communications provider.
Digital Channels Network became the first Russian company, which built a contact center on the software of this vendor.
The construction was done from zero point. The project included system design, installation and configuration of software, contact-center commissioning.
CosmoCall Univers was deployed in 4 Hewlett-Packard servers. Since the solution is a development of NGN services, it was easy tom integrate it with NGN-network and billuing system of the customer. It required only the use of Web services.
The contact center provided for the following functions:
Receipt, procession and distribution of calls (distribution of loads);
Automatic redial of all subscribers involving the use of set configurations;
Calls routing and enqueuing
Switch of several lessees with an option of outside administration;
Intellectual voice interaction;
Automatic numbering
Conversation record;
Statistics and accountability
Productivity and efficiency tracking;
Switch of remote agent's work locations in IP-networks.
The system supports simultaneous operation of 200 agents, provides for 100% reservation of its key elements, operates in 24/7 mode and does not require the regular presence of administrators and operators for its normal functioning.
The main functions of the contact center and voice communication channels are located on as single platform. That is why there is no need in software medium for interaction with a system of automatic distribution of calls, IVR and agent's working places.
Since CosmoCall Univers is a virtual system, the further deployment of call-center by corporate clients is fast and cost-efficient. It takes only a few minutes to create a new working place of new lessee on a ready-made platform.
The operators of the virtual contact-center can be located in any office of the organization. There is no any geographic anchoring of working places of the agents to the location of the platform and equipment. They can be installed at several grounds and managed as a single entity. Every agent can receive access to all functions of the contact center. The most important thing is availability of IP connection with a service provider. All this supplies the installed solution with big competitive advantages, as compared to vendor centers, built on technologies of other vendors.
According to Grigory Tamashevichus, director of the Center of Telecommunications Solutions at Open Technologies, "The project helped the company to perform a very complicated task: introduce a completely new software and hardware platform at the Russian market. The complexity of this project was that the new project had to be designed and developed in a relatively short term. I believe that successful introduction of CosmoCall Univers is an evidence of big potential of our company in implementation of voice services.
General information of the project of launching ERP-system on the basis of Oracle e-Business Suite Introduction of budget and finance analysis system on the basis of Oracle Financial Analyzer
Solutions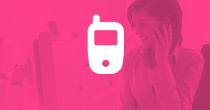 Communication and teamwork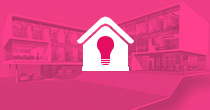 System in the field of efficient processing
Services